Employment
International School Employment
Imagine Teaching at a Truly Inclusive International School.
We are looking for teachers who are kind, passionate about what they do, and love children.
Our diverse faculty are a force for positivity, inclusivity, and innovation. They are consummate educators, great communicators, listeners, and collaborators. They are adaptive, empathetic, and patient.
Our teachers have an engaging classroom presence, value real-world applications, and adopt and develop best practices with a lifelong love of learning.
Does this sound like you?
Join Our Inclusive Learning Community!
NIS is an inclusive school. Our students cover a broad range of learning styles and competencies, enhancing the richness of our school's diversity. All our teachers have a positive view of the challenges of working with students with learning differences and are committed to providing the best education for each individual child.
Learn more about what makes NIS a great place to work and teach.
16
Average years of teaching experience
20
Different Nationalities Represented
95
Full-time Teaching Faculty
60
Number of faculty that hold advanced degrees
7
Average length of stay for Overseas Hire teachers
60%
Percentage of teachers that speak more than 1 language.
A truly inclusive and diverse learning community thrives.
This is a dynamic, supportive, and positive place to work.
Our students come from around the world and are passionate to learn and grow.
Close collaboration happens every day with a friendly team of experienced and open-minded colleagues.
We innovate constantly to create the best learning for each individual student.
Our community enjoys the amazing, world-class facilities of a school twice our size.
Lifelong Learning: Professional Development Opportunities
Opportunities abound for educators to further their knowledge and skills with strong support from our leadership. As a member of EARCOS and ACAMIS, NIS is a hub for professional learning, with many of our teachers participating in conferences hosted onsite or regionally as workshop leaders, presenters, and participants.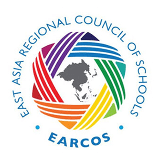 Teacher Voices
What do our teachers say about working at NIS?
What I love about teaching at NIS is how much opportunity there is for hands-on learning, exploration, flexibility, and following the kids. And I love the diversity of really interesting people, whether they're teachers, families or other staff members.
Seth Silberner, Early Years Teacher
I love meeting new colleagues, students, and families. Nanjing is a great city to live in and NIS is a wonderful place to work. Our students are awesome and the community is fantastic!
Anna Yuen, Activities and IB French Teacher
I absolutely love teaching at NIS. The school strives for a holistic approach to students and their learning journey. Our facilities are excellent and extremely well maintained. Students, parents, and teaching staff are as diverse as your can get, yet the NIS community is the strongest and most supportive that I've ever experienced.
Lee Mayes, Primary Physical Education Teacher
"Working at NIS, diversity is placed at a high priority. My family is seen as a vital part of the community and our growth matters."
Ruben Joyner, Secondary School Counsellor
We Are an Equal Opportunity Employer
NIS is an inclusive learning community that is enriched by the composition of different races, ethnicities, cultures, and beliefs, as well as the fact that our students, parents, faculty, and staff are not only heterosexual, but also lesbian, gay, bisexual, transgender, queer (or questioning), and others (LGBTQ+). We believe that all the diversity individuals and families bring to NIS make our school a vibrant, internationally-minded place to teach and learn.
Respect and appreciation for everyone in our NIS community, in all their variety and complexity, are guiding principles as we teach, communicate, play together, and learn from one another.
Our school recognizes that sexual orientation, gender expression, and identity are a part of development and distinct in the experience of individuals. In this knowing, we seek to be a safe and welcoming school for transgender, genderqueer, and gender non-conforming students and adults where we honour the diversity of gender expression. Our faculty and staff strive to avoid insensitive gender assumptions, to support everyone in their individual expression of gender and identity, keep an open mind, empathise, and respect.
NIS Prioritises Child Protection
Nanjing International School, in keeping with the NIS mission, is committed to Child Protection. As such, procedures have been developed to guide our staff and families in matters related to the health, safety, and care of children in attendance at our school.
The NIS Child Protection procedures are based on the United Nations Convention on the Rights of the Child, of which China is a signatory.
To ensure a safe learning environment for our students and community, the NIS Human Resources Department conduct thorough background and reference checks on all candidates before making an offer of employment.
Applicants must provide at least three references, with two of these a current or former supervisor, both of whom NIS must be able to contact face-to-face or with a phone call. All new employees are required to provide criminal record checks. New hires must provide a background check released within the last 6 months from both their home country and China, or current work location, if overseas.
All NIS employees, including faculty and support staff, must undergo NIS Child Protection awareness training. Each employee signs our school's Code of Conduct, outlining standards and expectations of the school's Child Protection Policy.
Join Our Inclusive Learning Community!