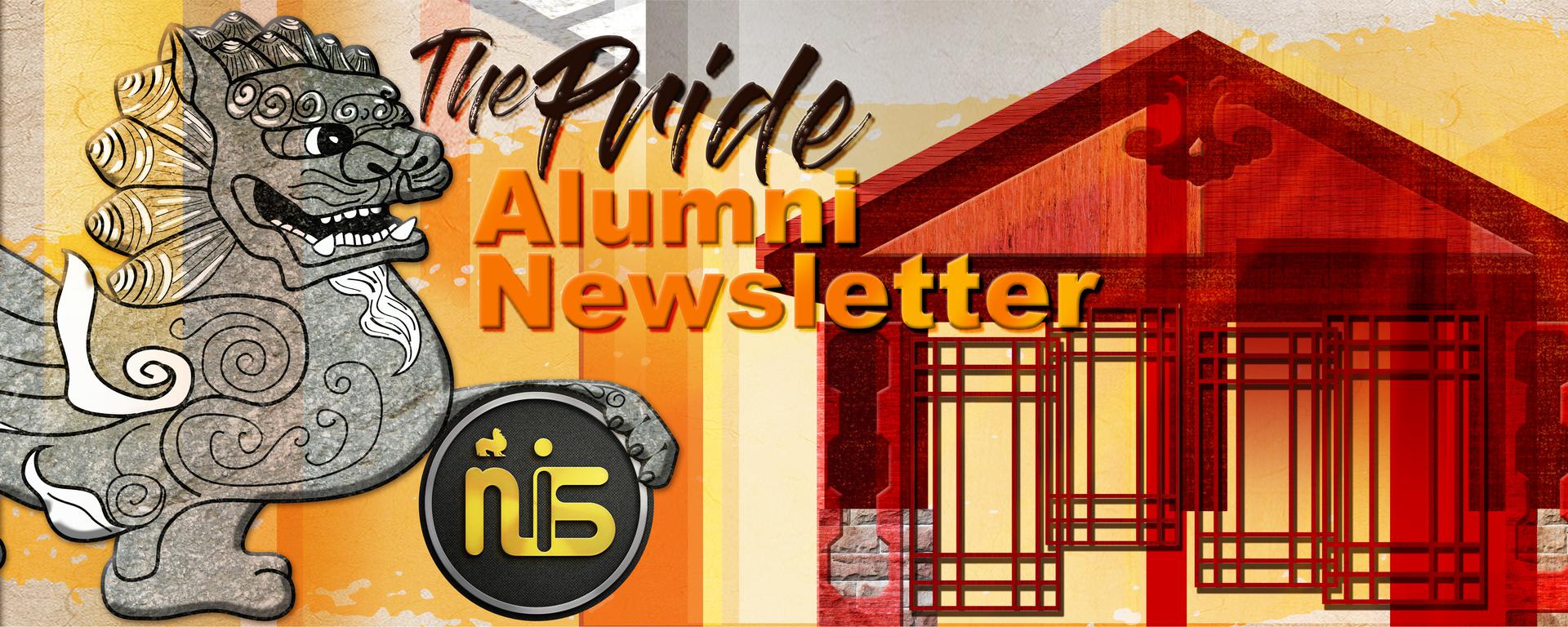 No matter where you go in the world or what you do in life, you will always be a Lion – and at Nanjing International School, our alumni are our Pride.
Enjoy this biannual newsletter made just for you, with reunion information, school updates, stories, and much more! Share The Pride with any alumni you know who aren't already part of our network.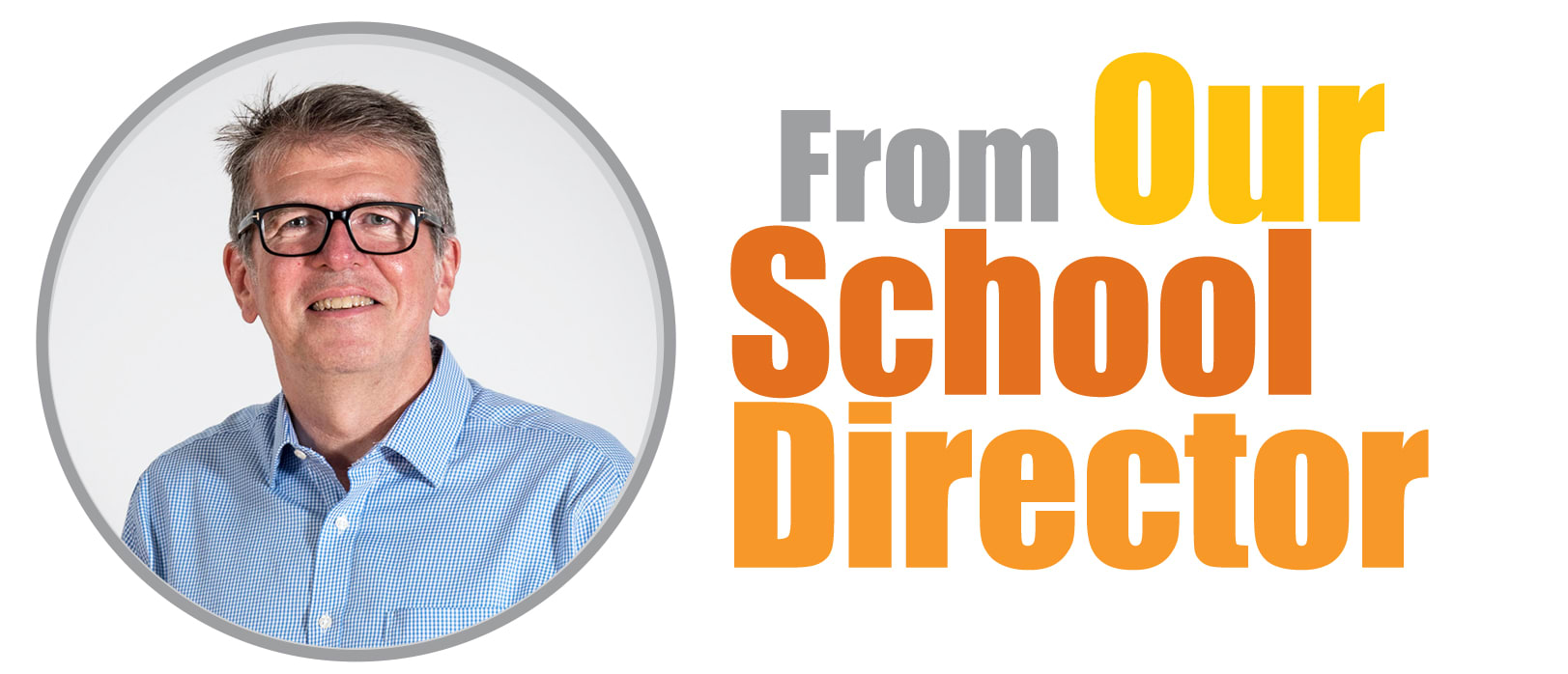 There comes a point in every school's development when there is a recognition that all the great things that happen are built on the shoulders of those that came before. The Class of 2001 was the first graduating class at NIS. It consisted of two students. As we head towards 500 graduated alumni we want our present students to feel excited that when they leave NIS they will remain part of our school community.
Remember ACAMIS, MUN, Discover China trips, Swim Team, long-serving teachers such as Ms. Angel Chen and Ms. Karen, being on stage, playing in the orchestra, Wu Tai Shan, Xuan Wu, Tai Ping, new campus, old campus – all the wonderful memories over nearly 30 years.
We invite you to The Pride, our new newsletter for our alumni. Let's create more memories together.
Laurie McLellan
Director
NIS London Reunion: September 18, 2021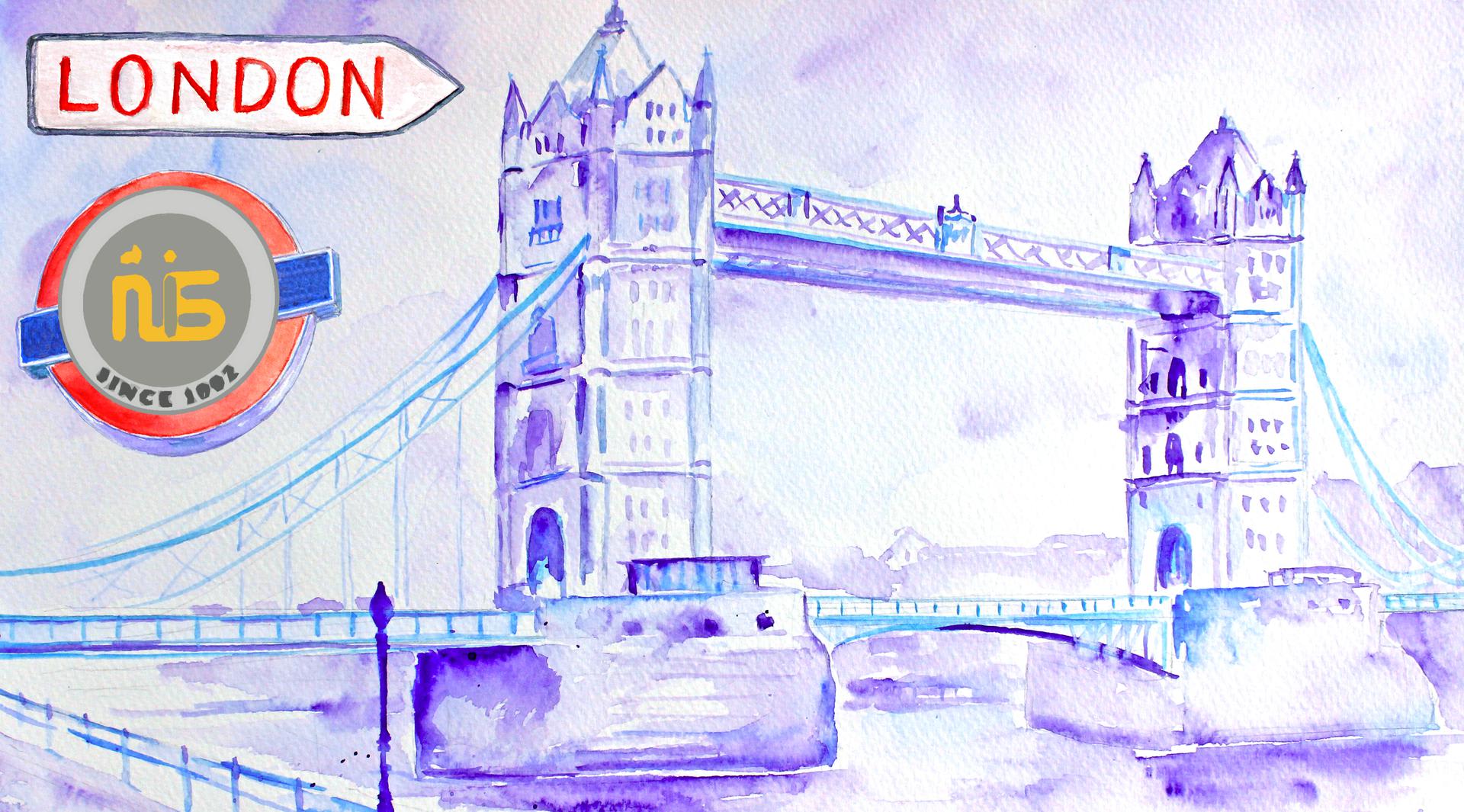 Join us at the Great West Gate of St. Paul's Cathedral at 2pm. There will be a bring-your-own picnic for all followed by drinks and dinner for adults who can stay.
Don't forget to wear your House shirts, school clothes, or school colors if you can.
All NIS alumni, including graduates, former students, parents, and staff, are welcome to attend. More details to follow!
Please RSVP below.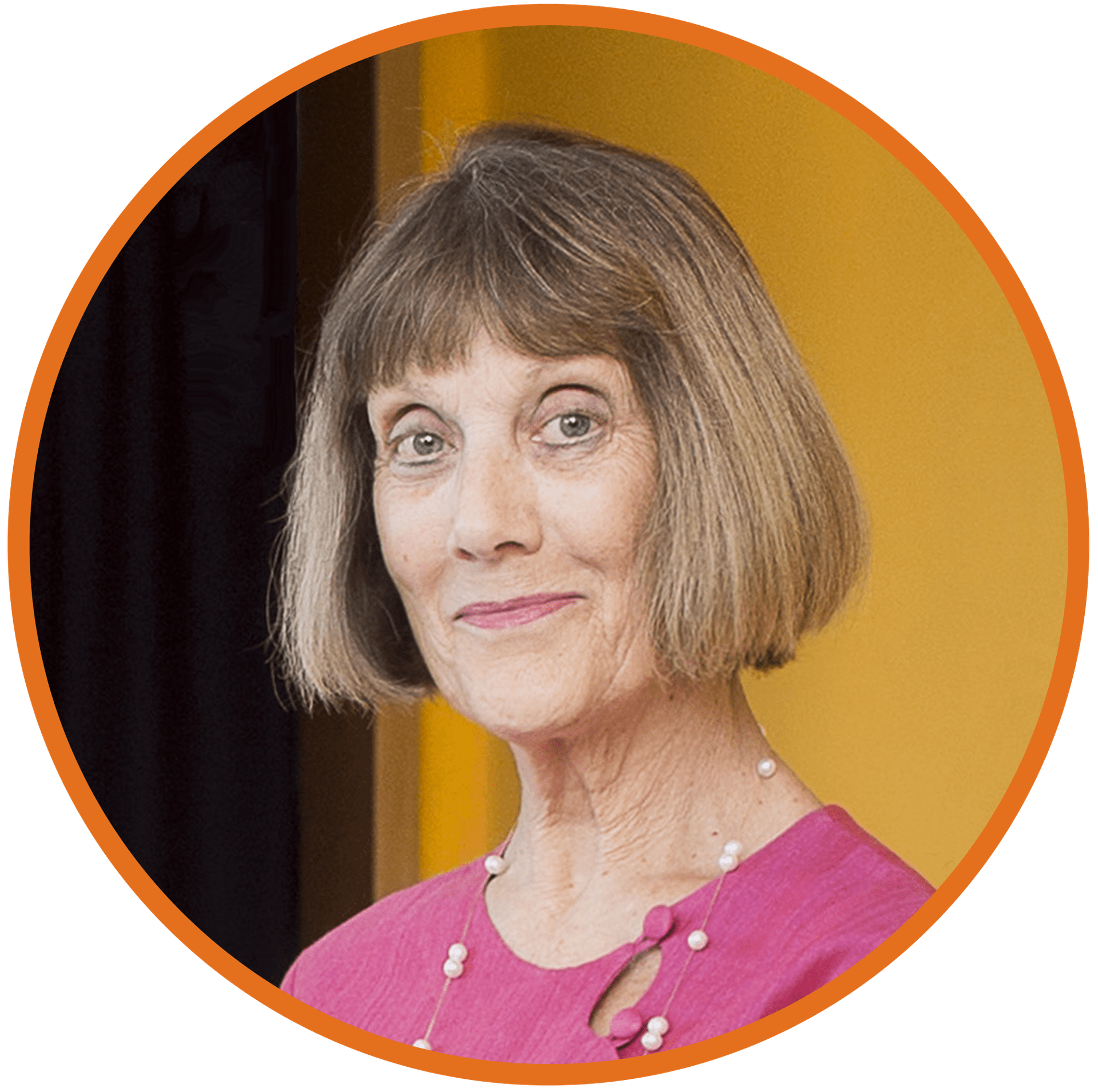 The fabulous Sue led Admissions at NIS for 9 years. She is now heading back to the UK to be reunited with her husband and sons.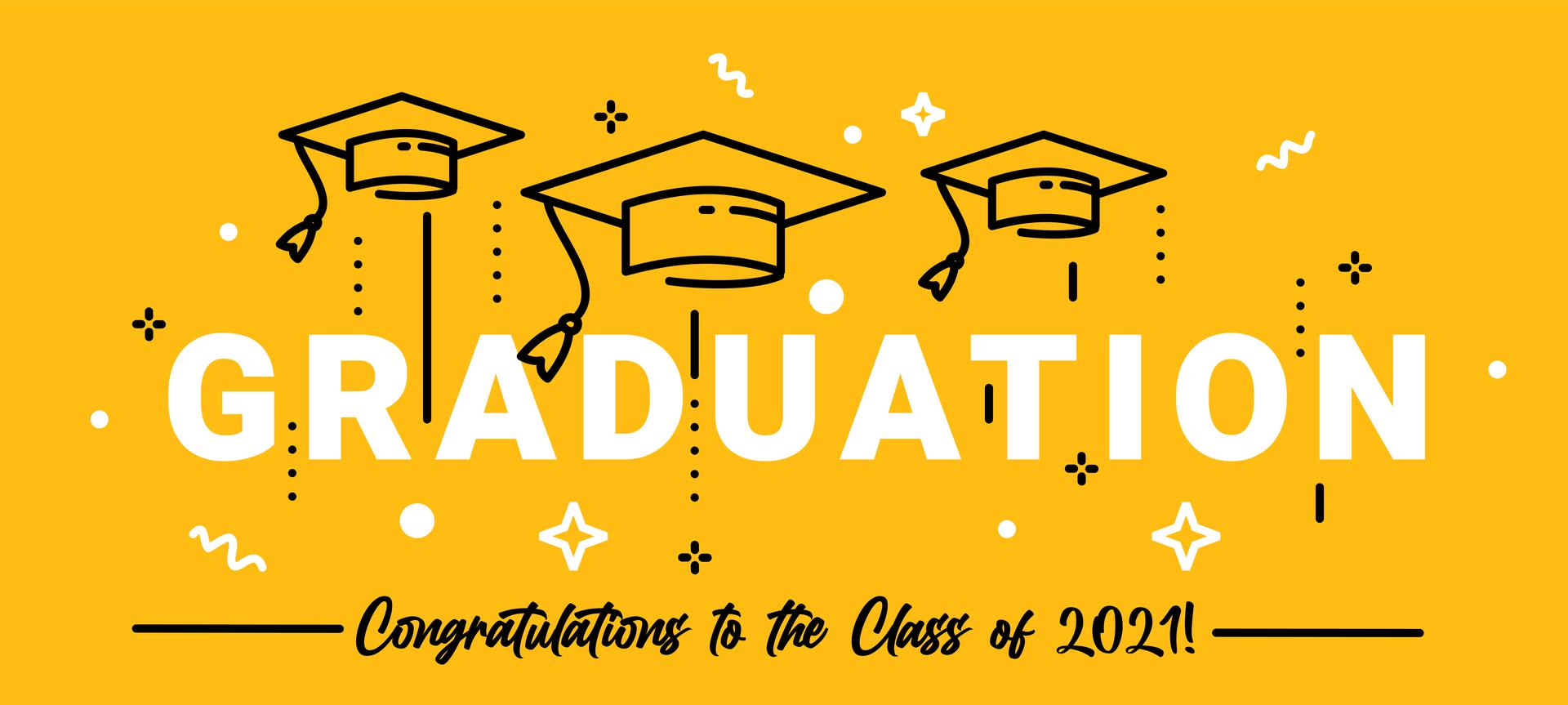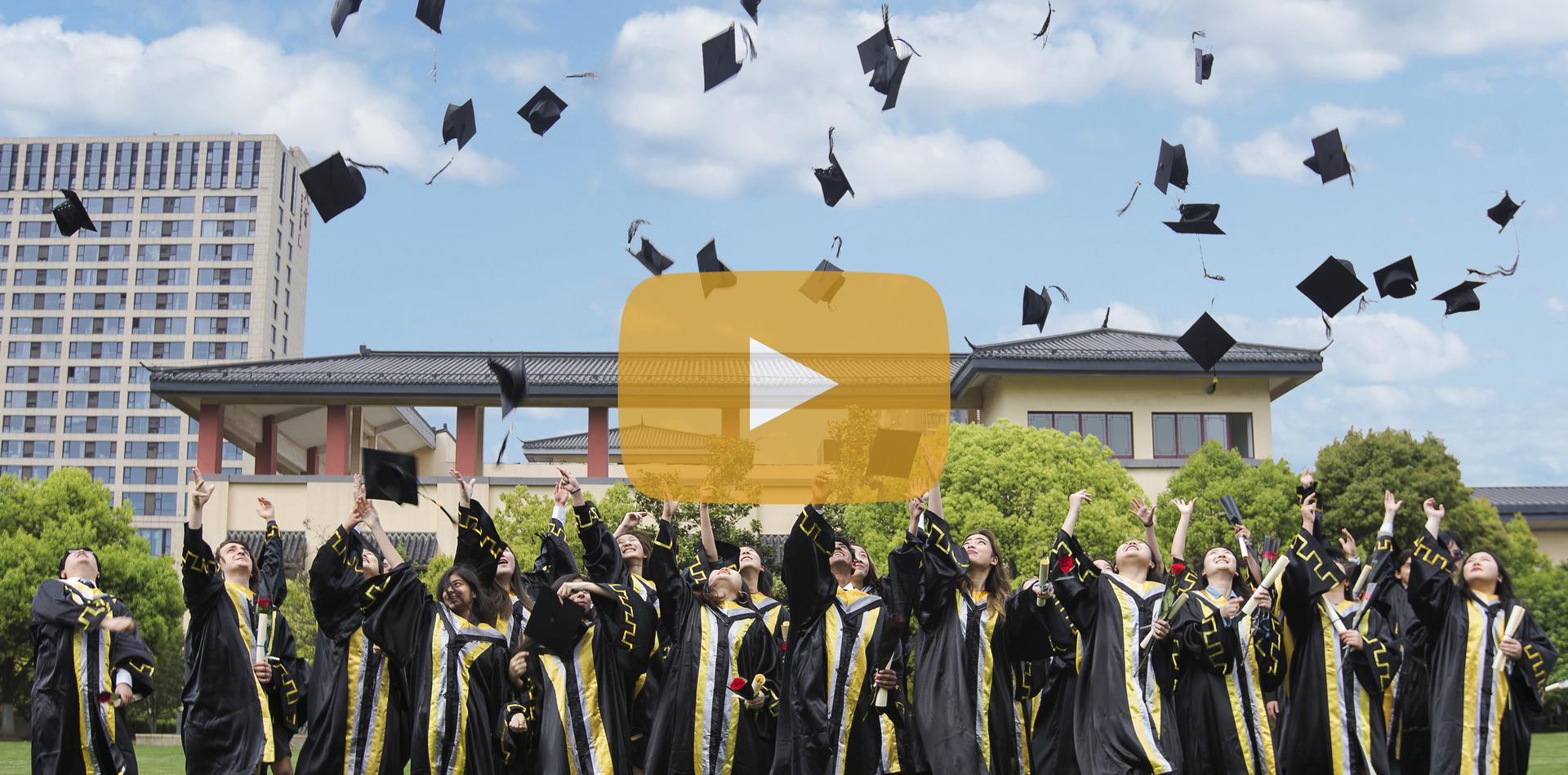 From our first graduation 20 years ago, we have celebrated the commencement of exceptional young people. It is our privilege to watch them embark on the next step of their lives filled with purpose and equipped with the skills to succeed. This year, we honoured our 34 graduates of the class of 2021.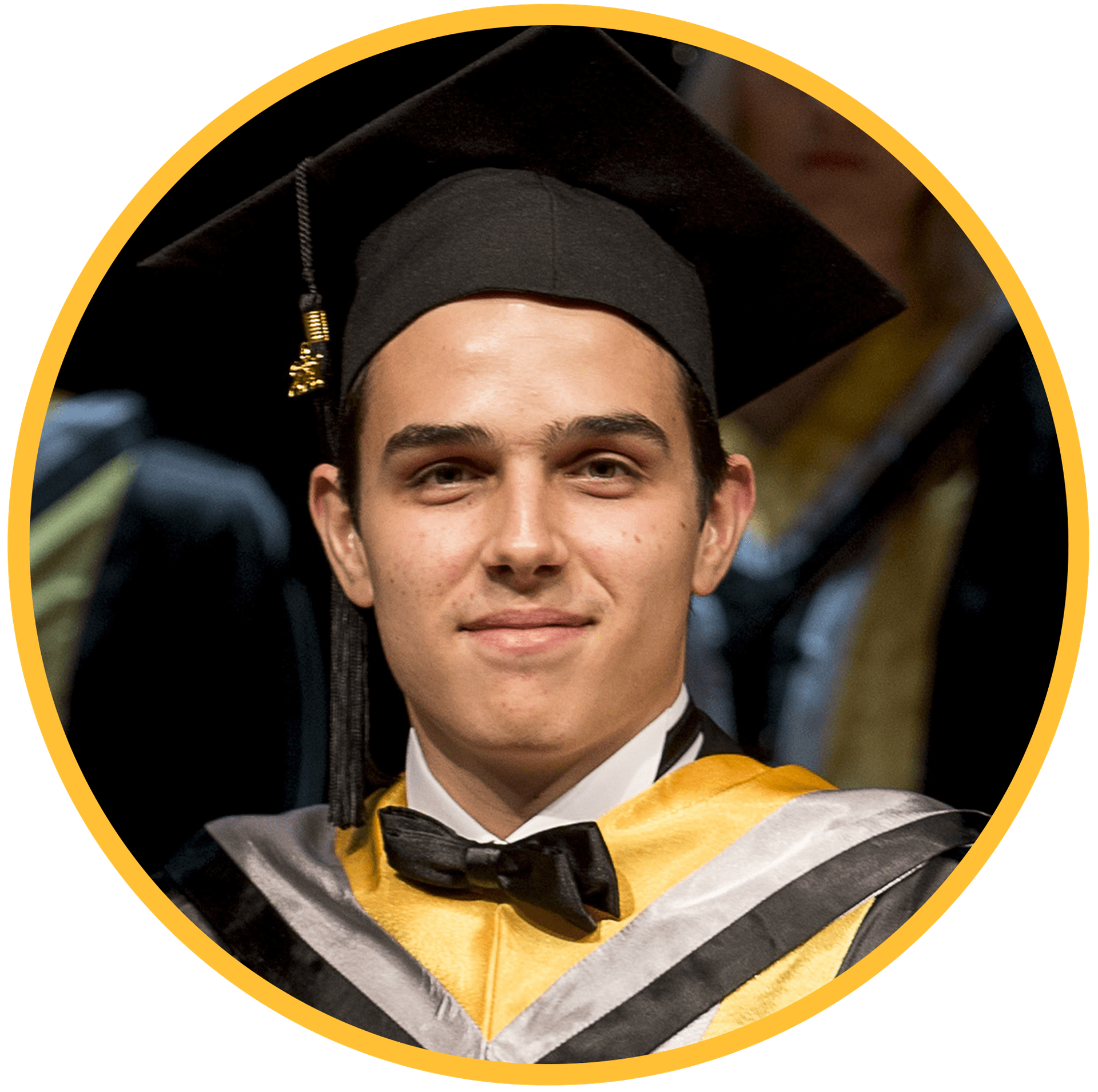 Paul Meyer, Valedictorian
University of Toronto
"The Class of 2021 and the friends we have made here in Nanjing will build an unbreakable web of friendship and support and connections across the globe that will not be lost to you.
Remember that learning does not only occur within the walls of the classroom. The learning found outside of it is equally as or even more relevant to you not only in school, but to broader life as a whole."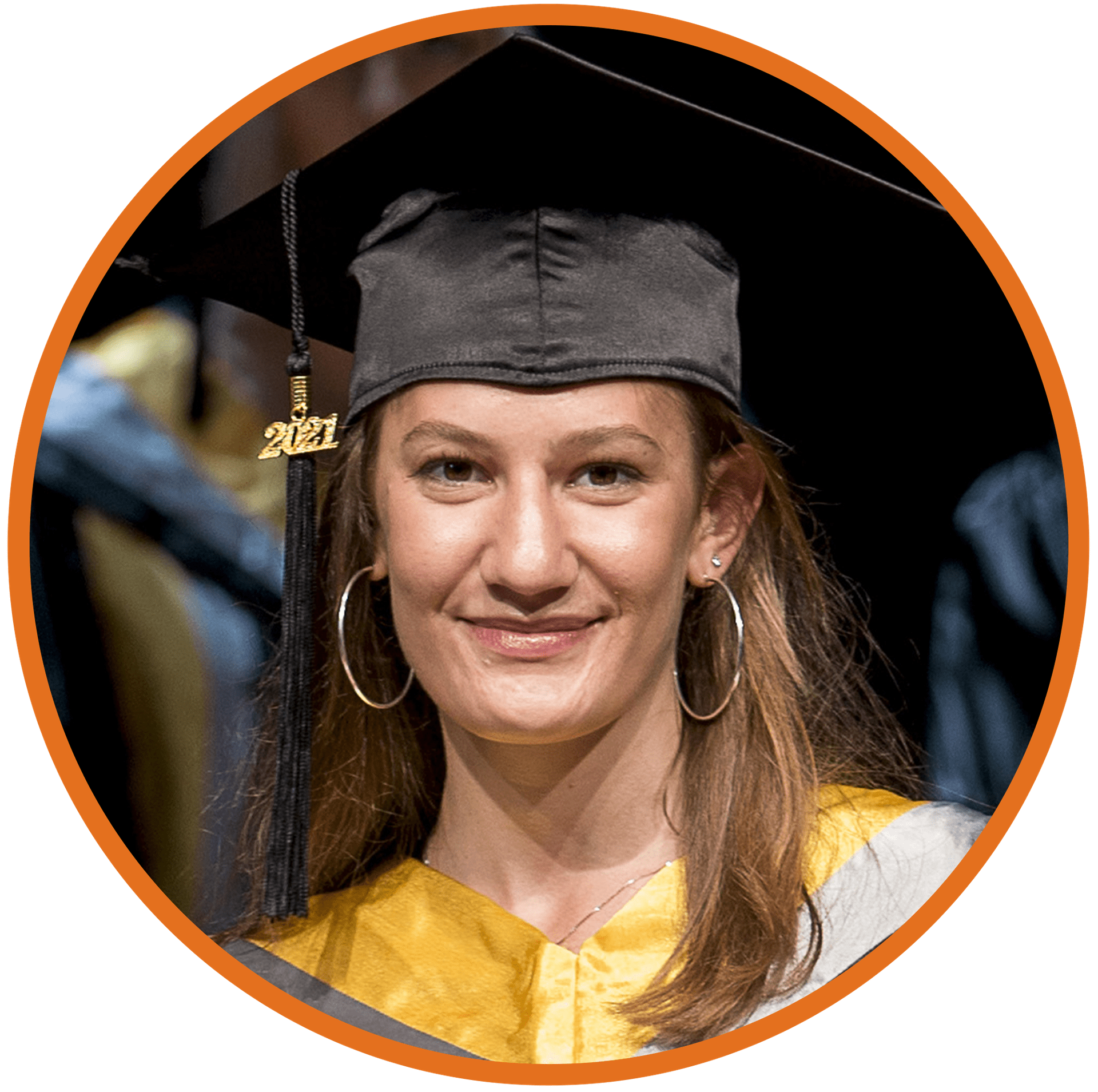 Eva Clarke, 11 Years at NIS
University of Sussex
"I am excited to start my new life, meet new people and experience new things. However, on the other hand, I will miss all the memories I have made in China and all the people I have connected with at NIS.
I love Nanjing so much and it will always hold a special place in my heart, this is where I have grown up and it will always be a part of me."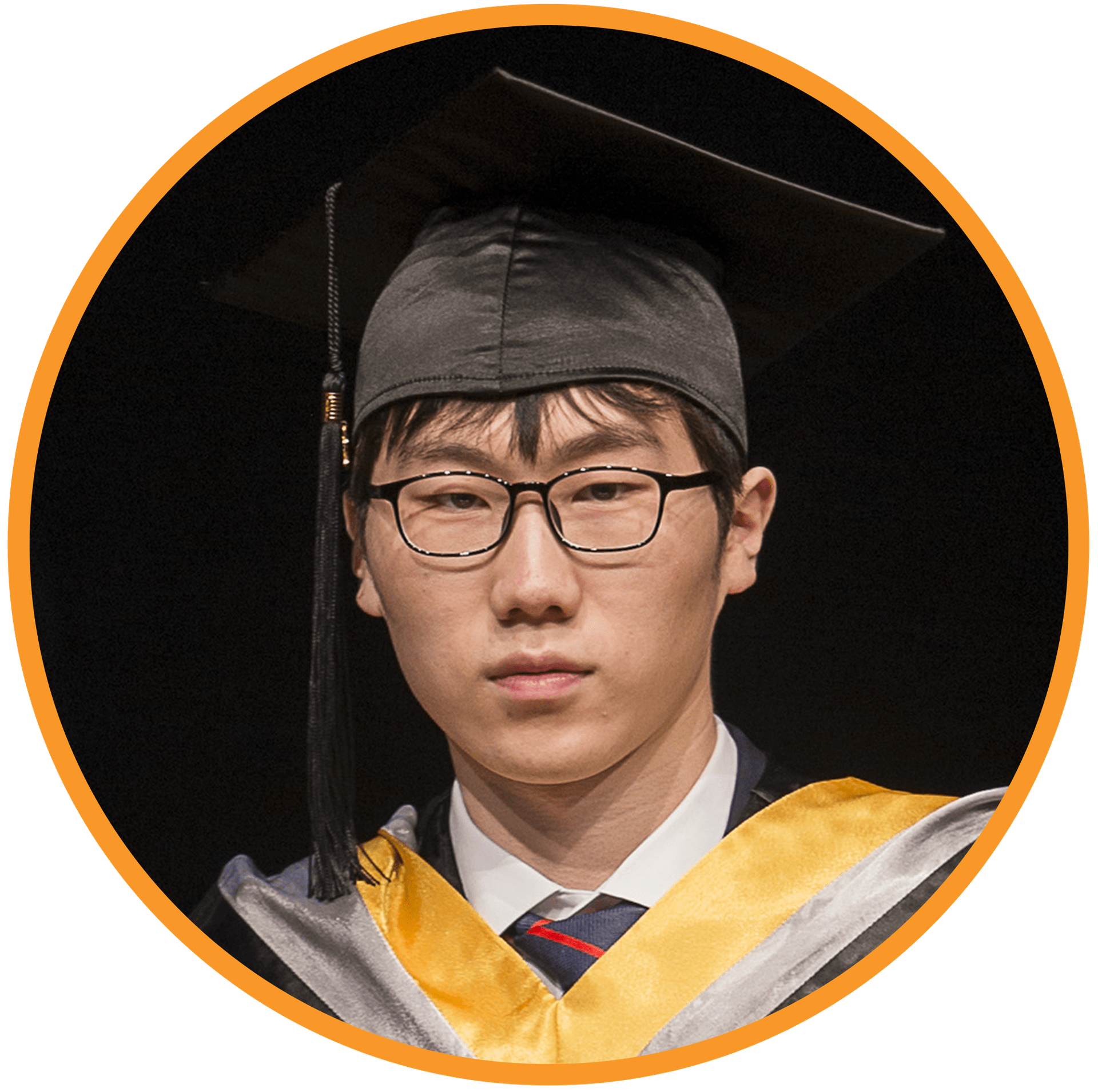 Donghwi Min
Korea Advanced Institute of Science and Technology (KAIST)
"Science and Math have been my favorite subjects for years and KAIST is specialized in majors related to those disciplines. My teachers helped me a lot with the preparation to apply. I'm really excited about getting to meet new people and learning new things."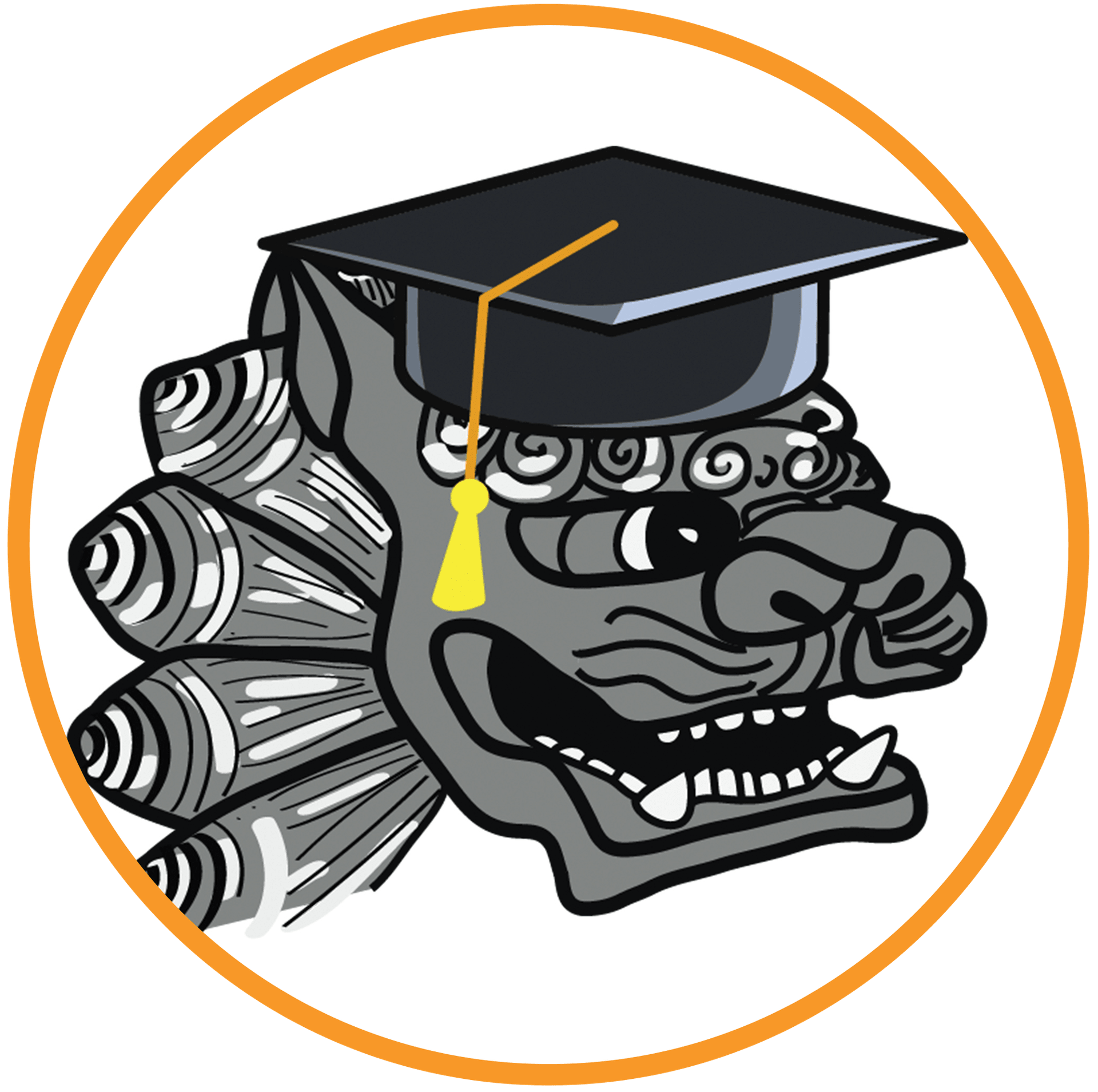 NIS Lions, Follow us on Social Media!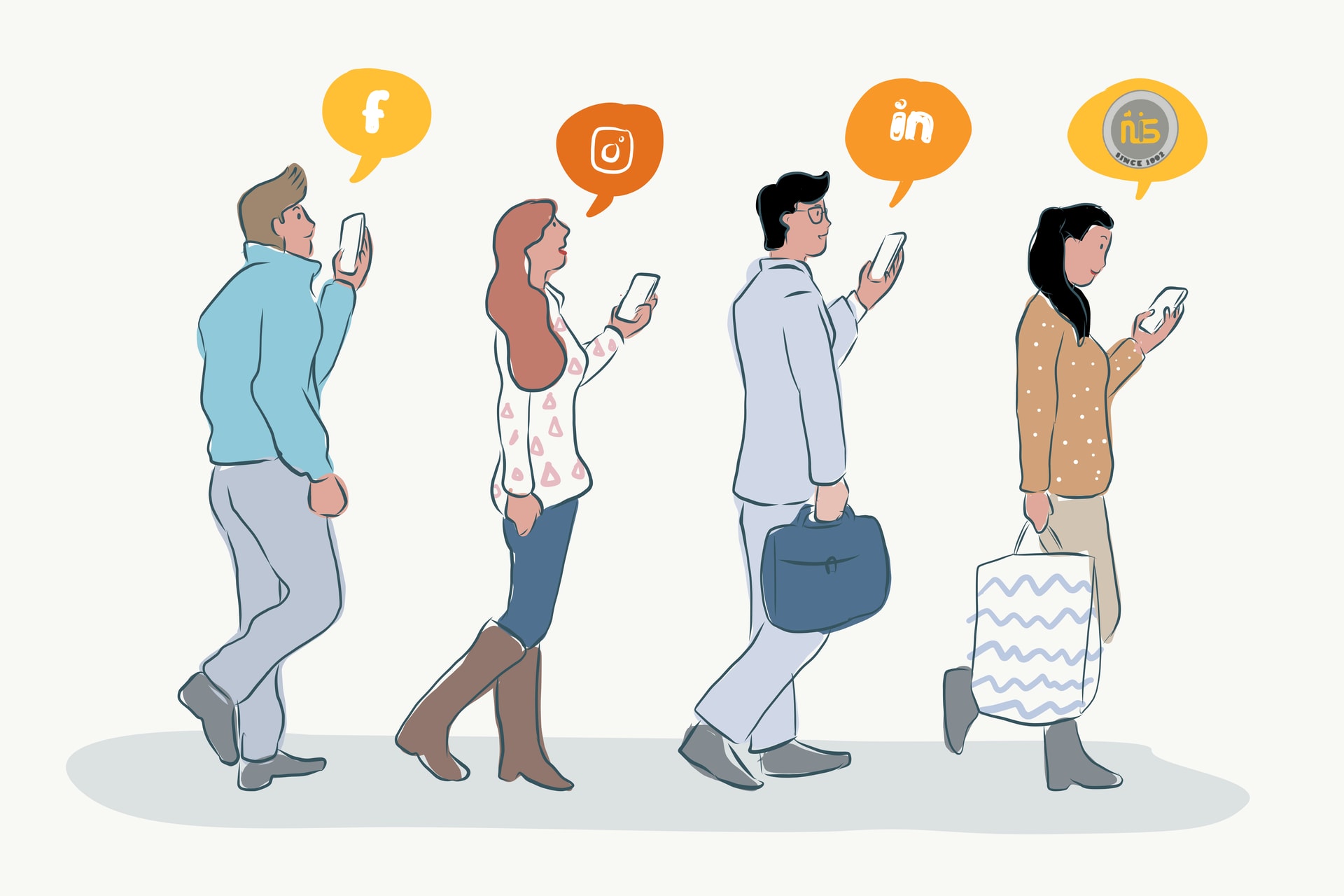 Once a Lion, Always a Lion!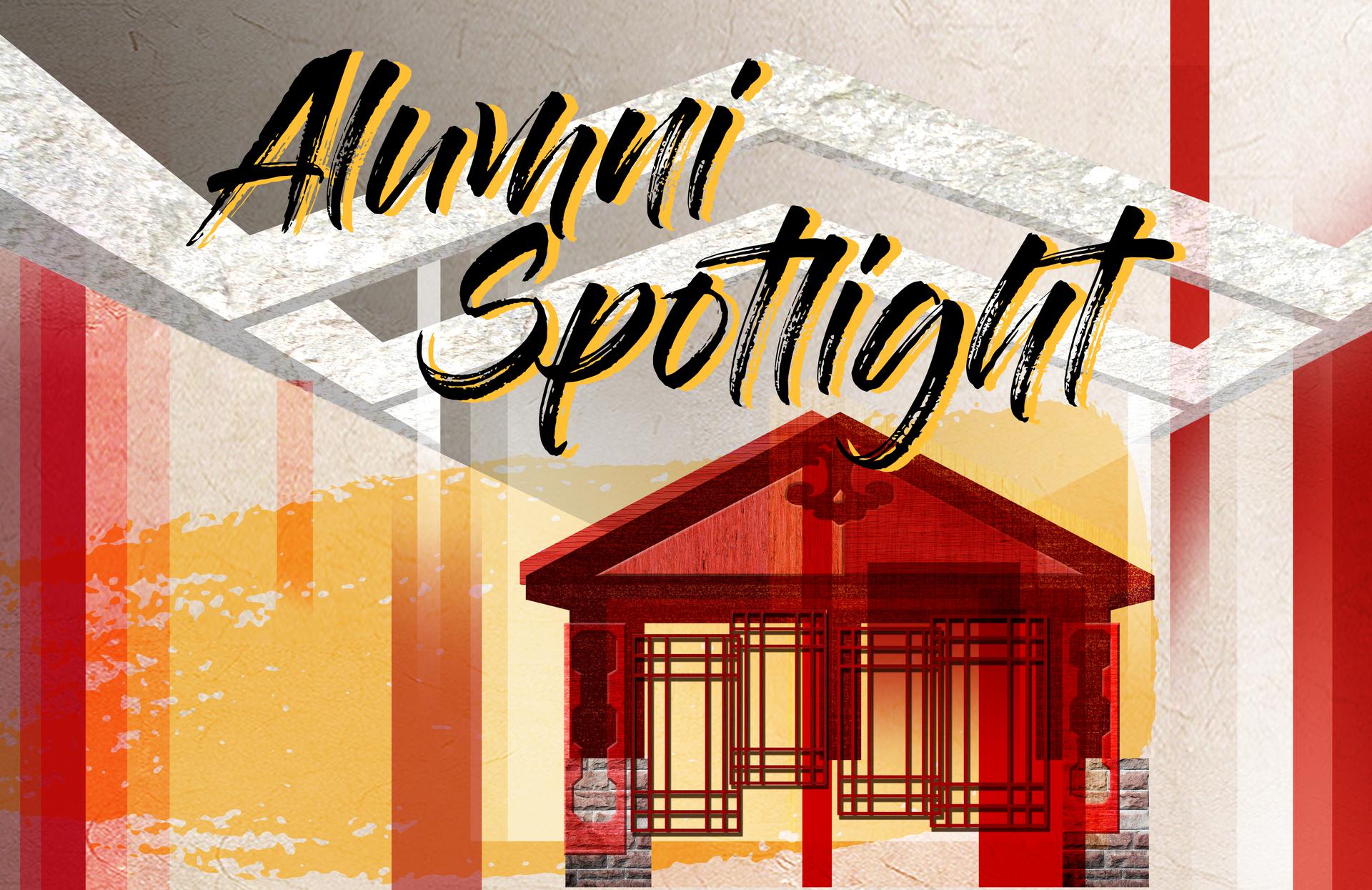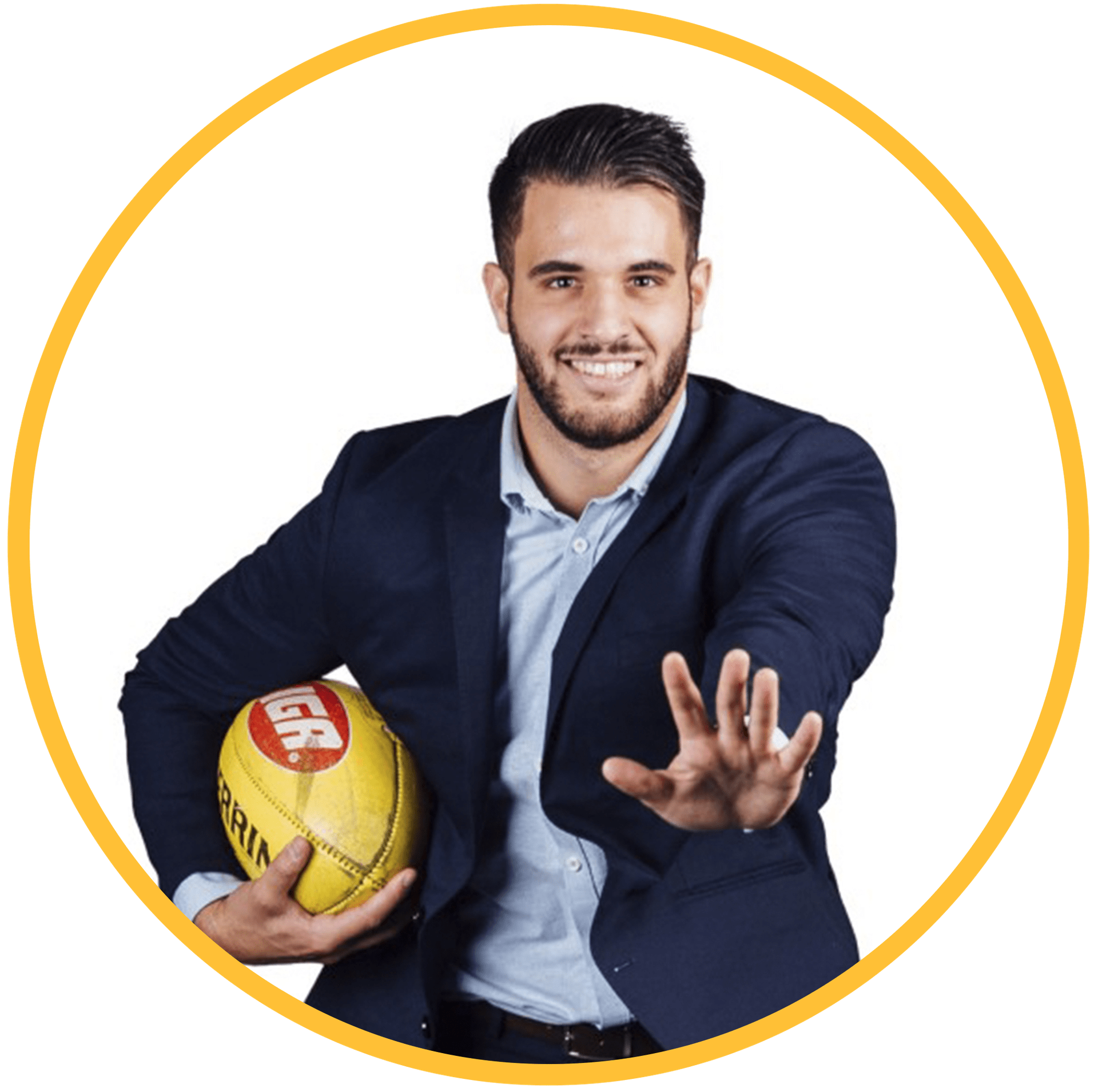 Marc Prieto
Class of 2010
Working at World Football Summit
How did your time at NIS prepare you for your post-school journey?
I graduated in 2010. NIS has helped me in various ways, but the ones that first come to mind are definitely being open-minded and being able to work with different cultures worldwide. This is something that many people think is easy, but accepting different cultures is not easy. Another thing is definitely language skills. When I came to NIS, I couldn't even say hello in English. I left the school speaking better English than my native language, Catalan.
What are your fondest memories of your time at NIS?
I definitely have a lot of great memories at NIS. Even thinking about them now gives me shivers! I would have to go with meeting a lot of great friends that I still talk to and sometimes even see, the great times spent with some of the teachers (especially Charlie McBride, Mark Ritchie, and Dave Morgan, who unfortunately passed away some years ago in a tragic plane accident). Finally, ACAMIS tournaments were something I really enjoyed, and never disappointed.
How has the school changed since you graduated? Have you been back since?
I think the school changes every year. I was able to experience the old school for 6 months and then the new school with one building, and when graduating, the newer building. I went back in 2011, so 10 years later I am sure that it has changed even more.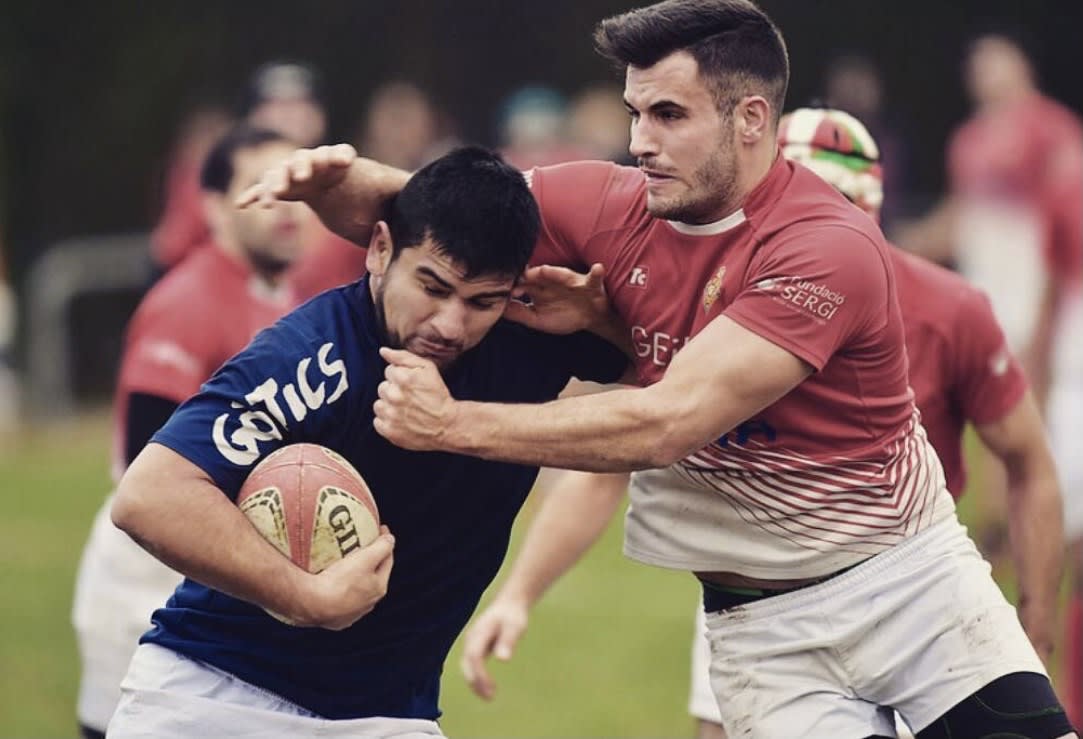 How did you settle on the path you wanted to pursue after school and what factors influenced your decision?
To be quite frank, right up until the last year of my IB diploma, I was very uncertain of my path. Talking to teachers and my family really helped me understand what I was good at and what drove me the most. After doing so, I knew that my long-term objective was to work in a sport management environment, but in order to reach that, I had to graduate from a university in business, work for 4-5 years, and then do a master's degree in Sports Management. So that is what I did.
Do you have any tips for our new graduates as they prepare for life after school?
I think first of all they should all really make the most of their last months at NIS, Nanjing, and for some, even China. To know what you want to do in the future you have to try things, and that sometimes (most times) even means to fail and make many mistakes, but it will make you grow as a person and help you know what you want your future to look like.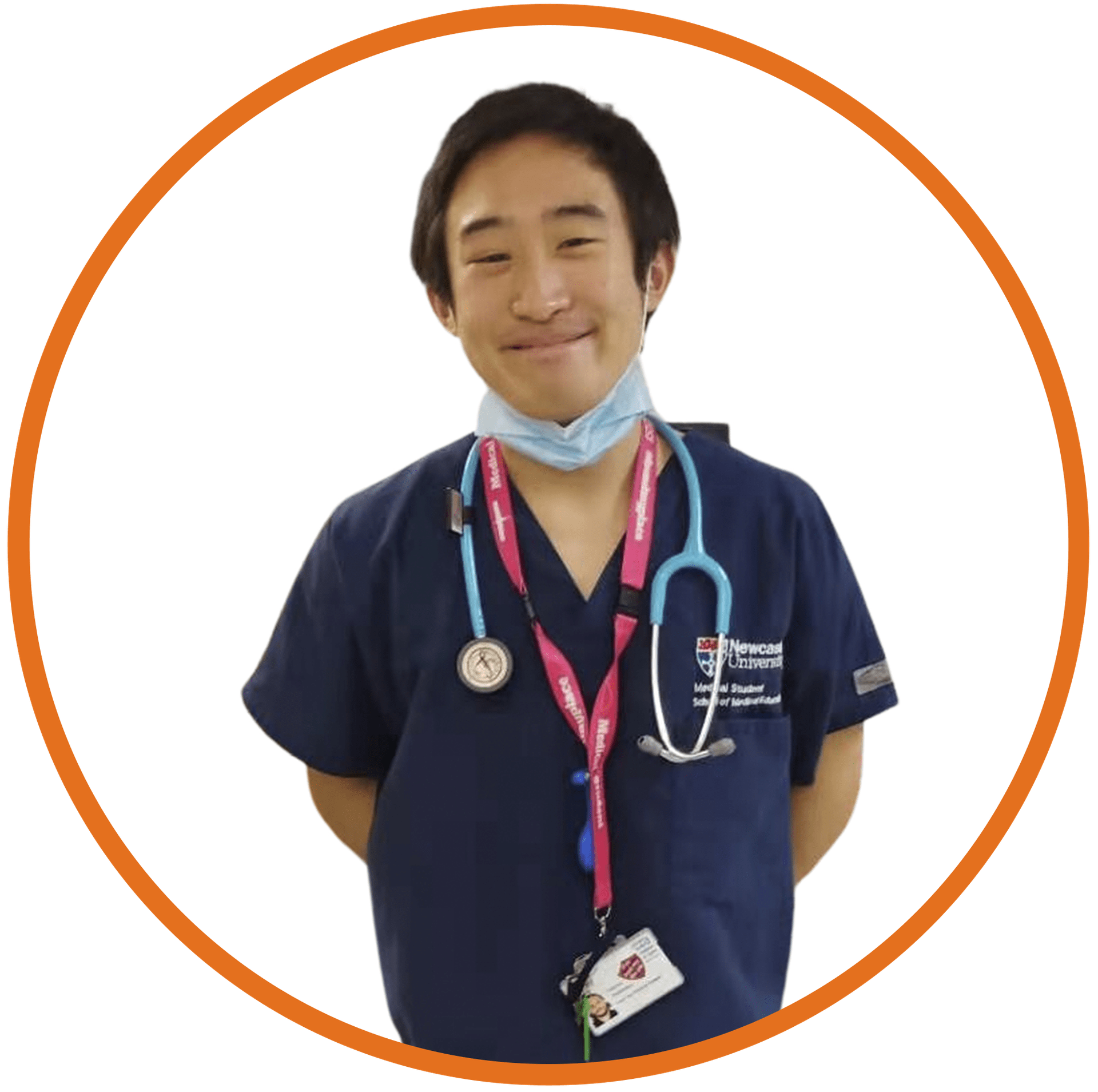 Willy Wang
Class of 2018
Studying Medicine at Newcastle University
Where has life taken you since your graduation in 2018? How did NIS help prepare you for your post-school journey?
After my graduation, I spent a few months back home in Taiwan before moving to Newcastle in the UK to start my study. My time at NIS has certainly helped me manage my time and stress really well at university, which allowed me to enjoy many extra-curricular activities while studying an intense medical course.
NIS also taught me how to welcome diversity and embrace new experience without fear. Sometimes the new things are just so daunting, but most of the time, you'll never know if you'll truly enjoy it unless you try it yourself.
What are your fondest memories of your time at NIS?
There are way too many happy memories, making it difficult to choose. If I have to choose a few, it has to be going to competitions and trainings with friends, participating in different activities and events such as production, school bands and pulling pranks on Prank Day. I really enjoyed how the teachers were always so supportive. Even though we called them "Mister" and "Misses" they became friends or even second parents towards the end of my journey at NIS. There are just so many countless little memories that made my time at NIS so wonderful.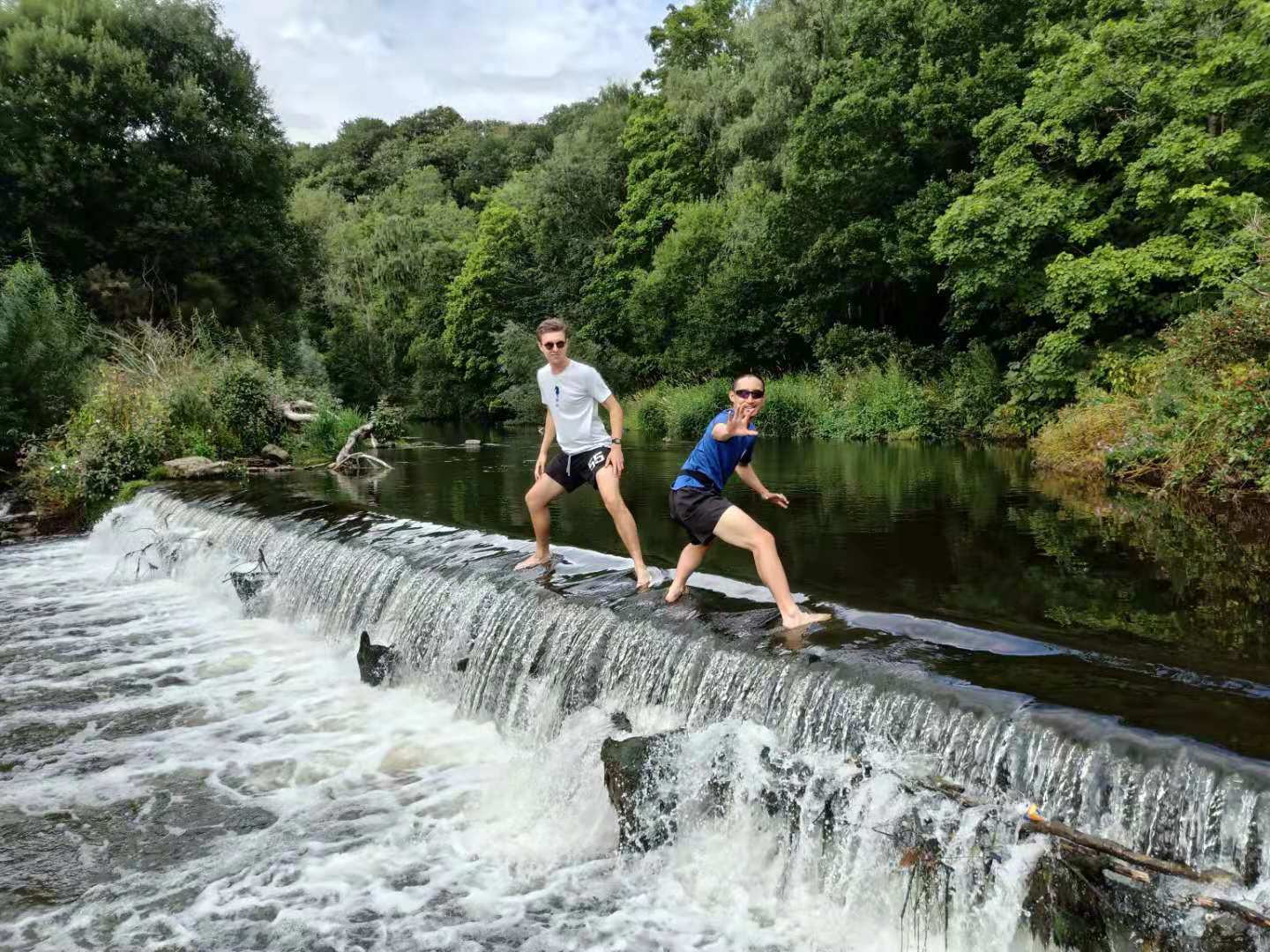 How has the school changed since you graduated? Have you been back since?
I went back in April 2019, and it was a surreal experience. The school hadn't changed much yet. I felt like the past 10 months was just a dream and I was back in school for yet another semester when I first set foot again in the Centre foyer. However, many of my teachers left the same year I graduated, so it was quite sad to not be able to see them. I've been following NIS on WeChat and other social media, and I feel quite positive about the school. The school's offering even more opportunities for current students, and I must be honest that I'm quite jealous of some of those new opportunities!
How did you settle on the path you wanted to pursue after school and what factors influenced your decision?
There were many factors that influenced my decision. The biggest influence has to be my parents and my childhood dream, but school also played a big part in building confidence that I have the ability to achieve my dream. My teachers and friends were all so positive, supporting my dream, making me feel excited for my own future, that it still serves as a major motivational factor to this day!
Do you have any tips for our new graduates as they prepare for life after school?
My tips for the graduates at NIS is that I want them to not be worried if they have not yet found a path that they want to pursue. It's okay to find your passion and your dream job later in life. There's a classmate in my course who is almost 40, he was a licensed lawyer and he decided to quit and start a new degree in Medicine. Age is never a limit and you are never too old to start something new, so don't be stressed or afraid that you think you're in the wrong field or don't yet know what you want to do. It's normal.
However, this does not mean that you should just sit around doing nothing. Be proactive at searching for the things you truly love; opportunities don't come to you. You have to go out there and look for them. I know this sounds really cliché and you're probably tired of hearing it from the school, but step out of your comfort zone and experience new things. You'll learn something new in every single experience, no matter if it was good or bad, and only by trying different things you'll come closer to uncover what you truly want.
Lion Alliance: Stories from our Newest Alumni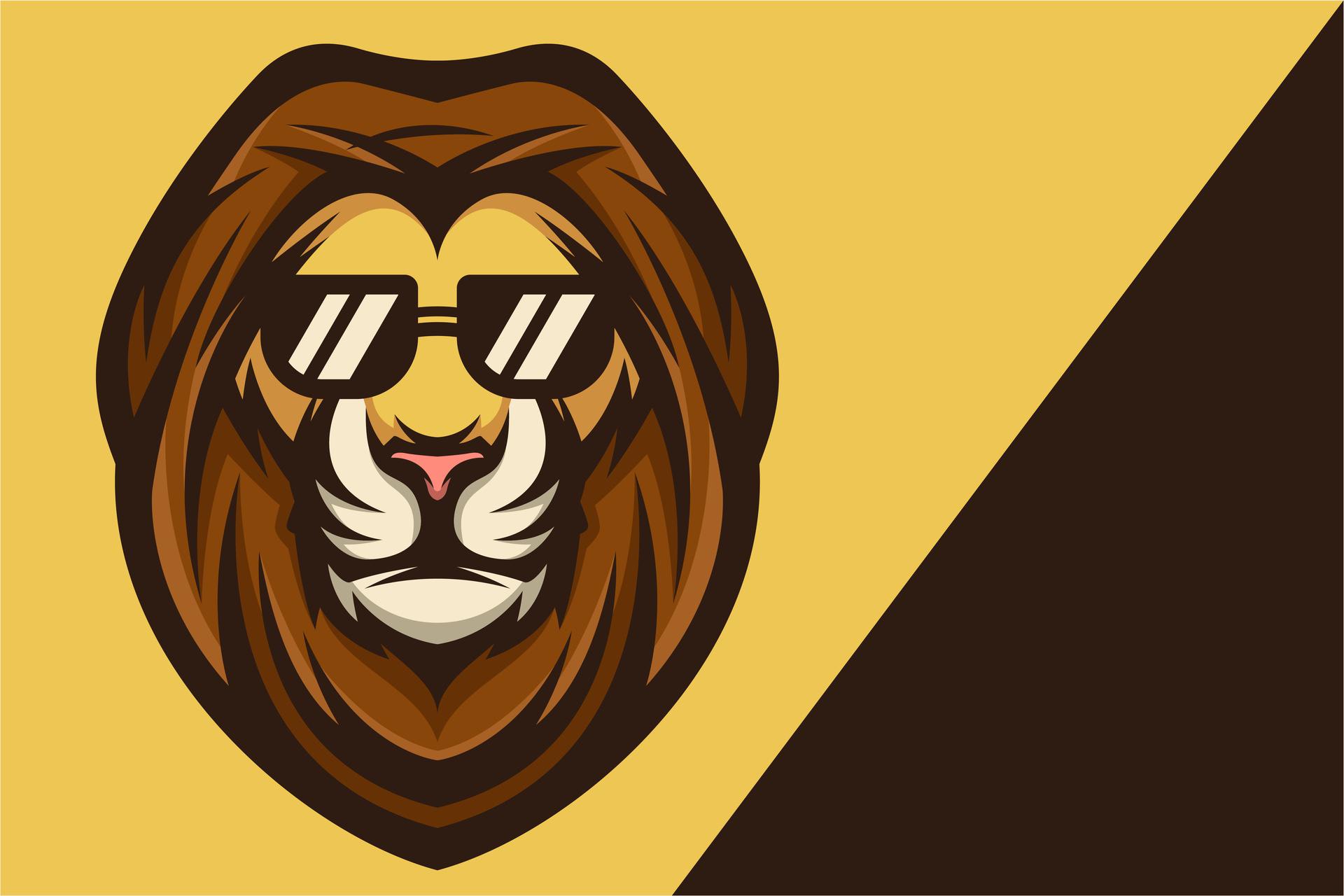 For the Love of NIS: The Tian Family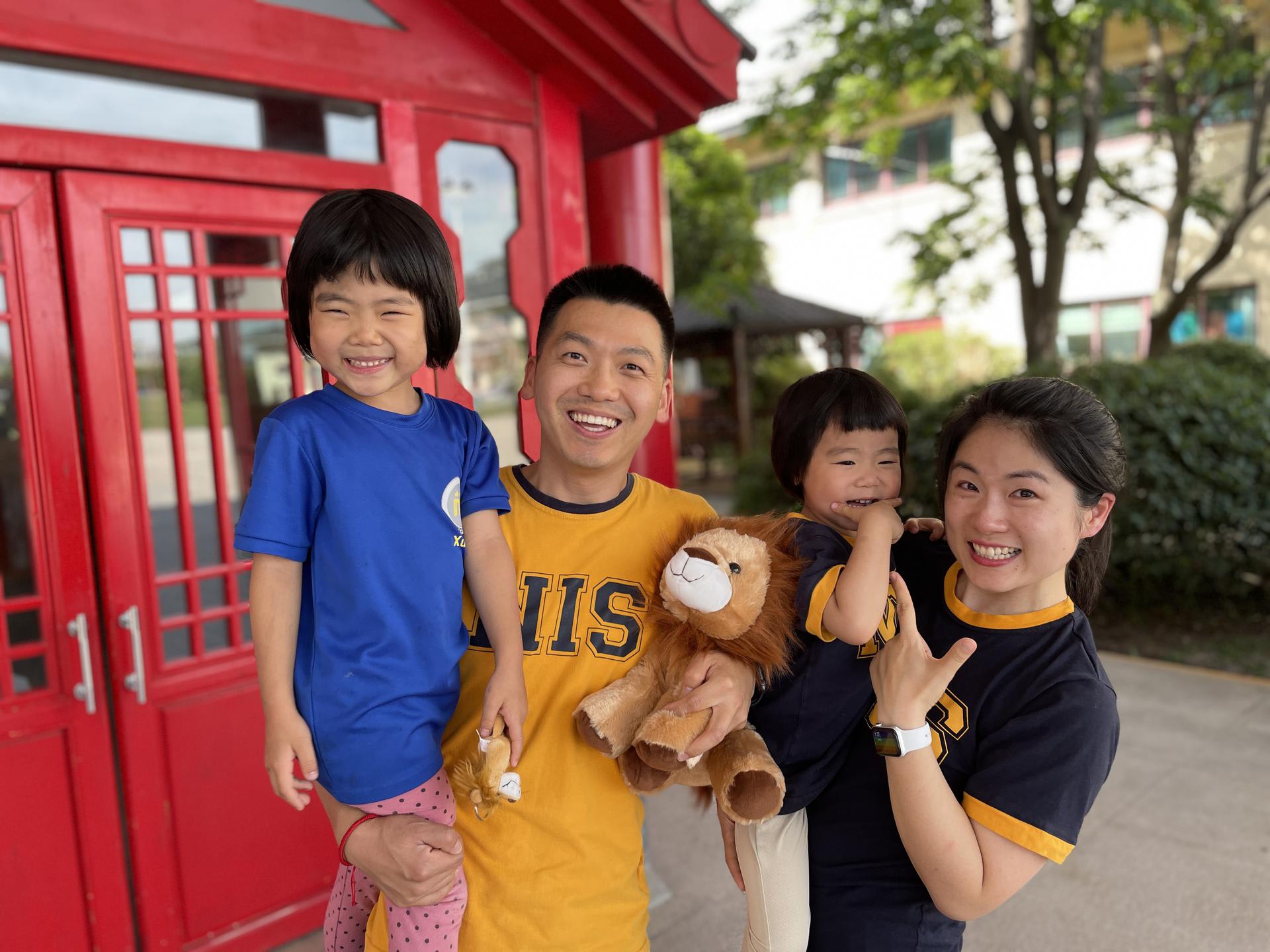 The Tian family, including Michael, Sarah, and their daughters, truly love our school. While they are leaving to continue their adventure in Hong Kong, NIS has inspired each of them deeply to follow their passions.
Because of their experience at NIS, Michael is pursuing an MBA and Sarah has decided to embark on a career in education, complete with a master's degree to one day become a teacher herself!
"Children really have a high level of agency at NIS and the adults in the community encourage students to believe in themselves," said Michael. "Our experience at NIS has been a catalyst for us both to reflect on our own life experience and what our true passions are. We now see the importance of an education that encourages children to be themselves and see them treated with dignity and respect, something that is done very well at NIS."
We'll miss you, Tian family!
Growing up with NIS: Lili Liu's Story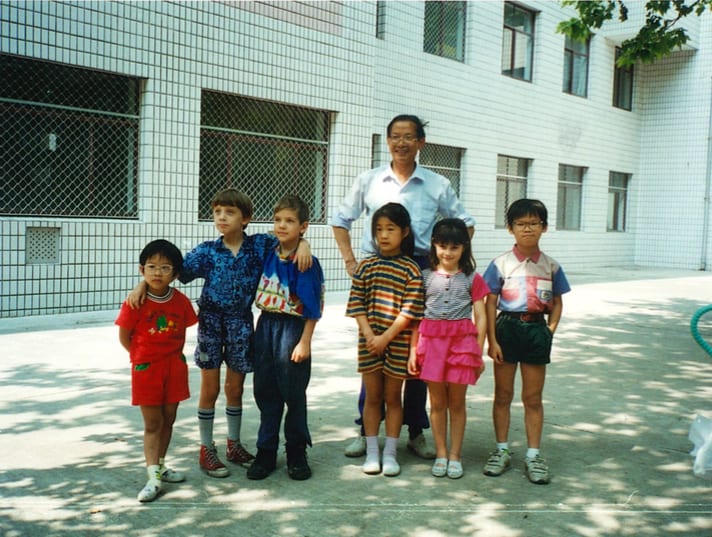 The story of how Lili Liu came to know our school and why she decided it was a great place for her 3 future children to attend is one that could truly only happen at NIS!
"During the 1990s, NIS rented a small amount of space from the Foreign Language School," said Lili. "This space was visible from our classrooms and we would watch the NIS students play. I would think about the comparative freedom that these students experienced. It wasn't that we were unhappy – it's just that the students from NIS were free to play during the school day. I think students in local schools today have a lot of pressure on them to perform academically, but I believe a balance is important."
Lili would talk to the NIS students and their teachers when she went downstairs to the area where they were playing as they could all speak English. Then eventually NIS moved their campus to its current location, but Lili still had a connection to NIS as a number of her friends went there. "I was jealous due to the fact my friends were able to participate activities, like swimming lessons," she said. "My NIS friends also indicated that they were under less academic pressure.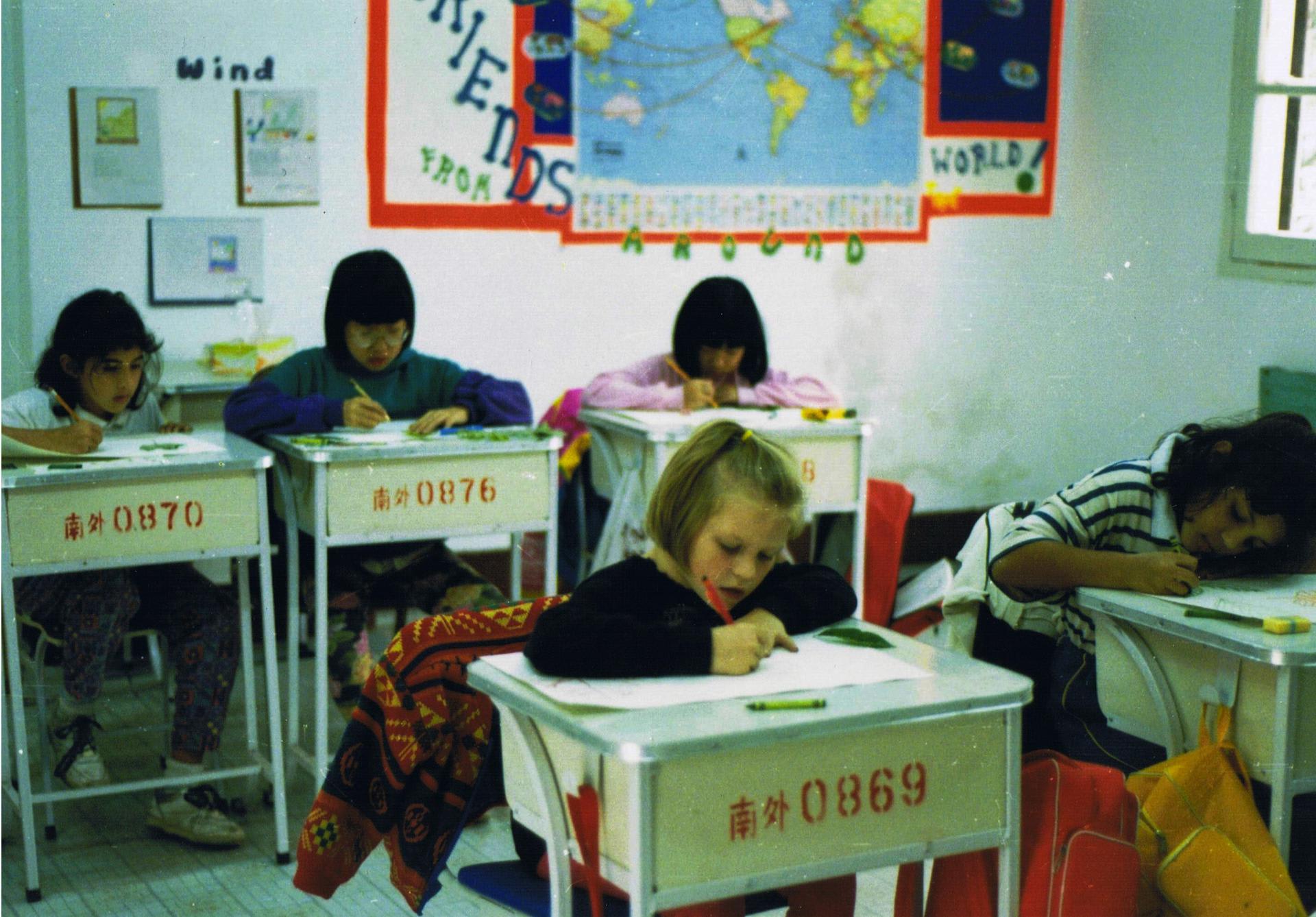 Attending NIS as a student was not a possibility for Lili at the time as she required a foreign passport. After she finished high school in China, she went on to complete her undergraduate studies at Monash University in Australia and began a career there. Lili lived in Australia for 10 years and her children all have Australian citizenship.
"My husband and I wanted our kids to receive a good education and be happy," explained Lili, "something I would see when I looked saw those NIS kids at our school back in the 90s. Our children have been very happy here and lucky enough to have teachers that let them discover who they are. We have enjoyed a very close connection to a nice community. I feel very lucky to be a member of the NIS community – I feel love, care and also feel like I am making a contribution. NIS is a wonderful community which we will miss a lot."
We will miss you too, Lili and family!